Power Range:
600 - 1200 VA
Maximum reliability in the protection of Voip systems.
Maximum reliability in the protection of Voip systems.The iDialog Rack range is the ideal solution for protecting PCs and peripherals in the home and office.
IT equipment such as PCs, Media Centres and peripherals, TVs, Home Cinema systems, Satellite and Digital Terrestrial,Receivers and DVD recorders and players;
xDSL modems and routers;
Voip and network application.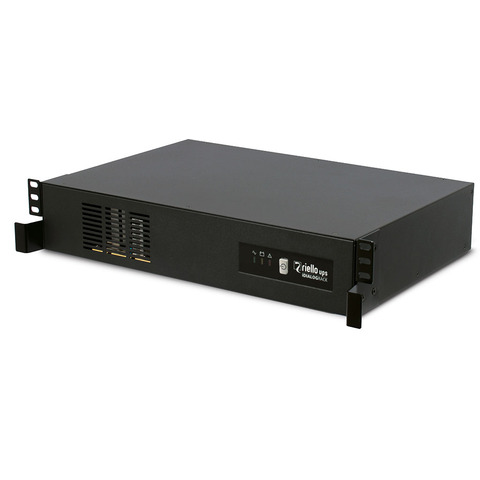 Technical specifications of the model
Silent operation
The UPS is silent in operation (0 dBA) thanks to its use of a fan-free design and high frequency components.
Advanced communications
PowerShield3 software allows for the safe shutdown of connected IT systems on mains power supply failure. PowerShield3 provides efficient and intuitive UPS management using bar chart displays for important operating information.
Auto restart
The UPS automatically restarts when the mains power supply is restored.
ECO Line environmental protection
With energy savings in mind, the iDialog Rack range features a shut-off button to reduce energy consumption during periods of prolonged inactivity.
2-YEAR WARRANTY