Protocol converter
Multi I/O is a communications card that helps integrate a control and monitoring system using fully-configurable input and output relay signals. Enables connection of 2 devices to a single UPS communications port.
Designed for applications where several serial connections are needed to enable multiple polling of the UPS. Communicates with the UPS via RS232. Uses Modbus/Jbus protocol to communicate with RS485 lines.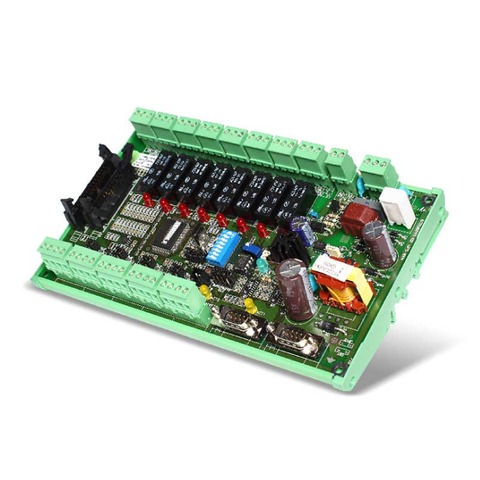 Multi I/O is a network card that integrates UPS monitoring by enabling you to manage 8 serial inputs and 8 clean contact relay outputs. Monitor the status of your UPS from 3 separate serial lines.
Suitable for situations where you need several serial connections to carry out multiple polling of your UPS. Communicates using RS232 serial connection. Also allows for monitoring via RS485 serial link using Modbus/Jbus protocols.